How To Share Google Ads Account Access?
Are you looking to share access to your Google Ads account with Pepper PPC Agency or perhaps just looking for guidelines to managing your Google Ads account access? We have an easy to understand step-by-step guide to safely granting access and sharing your Google Ads account with other users.
Step 1: Locate user access on Google Ads
Firstly, log into your Google Ads account.
Locate the Tools tab at the top right corner.

Under the Setup tab click on Account Access.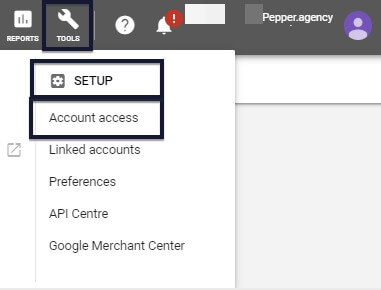 Under the Users (This account only) tab you will be able to see a list of users that have access to your Google Ads account.

Step 2:
Add an allowed domain
Under the Security Settings tab click-open the Allowed domains box. Only email addresses from these domains can be invited to your account.

For example, to proceed to granting Read-Only account access to Pepper PPC Agency, you must click on Add Domain and input 'pepper.agency'. This will tell Google to allow anyone with an email address ending in pepper.agency to be able to request access. It is a security measure that stops hackers from gaining access with one of their own domain names.
Step 3: Grant account access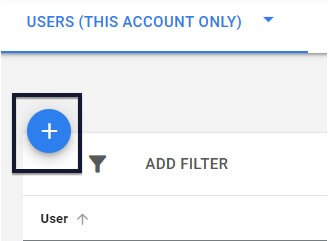 Now that you have whitelisted your domain name, you can choose the email address that you want to share Google Ads access to. Click on 'Users (this account only). In the above user table, you can see a blue dot with a + sign in the middle. Click on it to invite a new user to access your account. You can choose the level of access your invitee will have once they accept the invitation.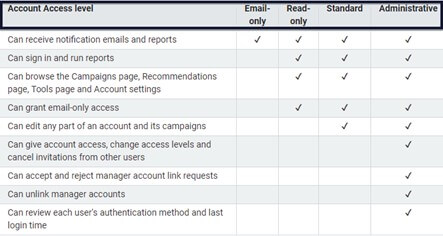 At Pepper PPC Agency we initially require Read-Only access to your account to review your existing PPC account structure and campaigns, and to be able to come up with recommendations for account optimisation. To manage your account, we require standard access.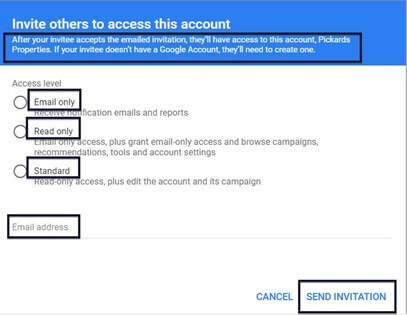 Once you have sent the invitation, you will be able to view all your pending invitations, their access level, and revoke them if necessary.
Step 4: Revoke or track your invitation
On the other end, your invitee will receive an email looking like the below example:

After accepting the invitation, your team member or PPC manager will be able to access your Google Ads account. Read-Only access is best used for account auditing and recommendations. If you decide to hire a PPC specialist, you can upgrade their access level by changing it to Standard. Admin access is recommended for internal access only.