What does a PPC specialist do?
With so many businesses going online now, digital advertising can produce great results for your business. One form of digital advertising is Pay Per Click (or PPC) advertising.
PPC advertising isn't simple. There are many moving parts to think about when it comes to creating a successful PPC advertising campaign.
With a little thought in crafting the right PPC strategy, businesses can see an increase in leads, calls, sales, or whatever they're trying to achieve from their PPC marketing campaigns.
If you outsource your PPC advertising to a PPC agency or a PPC consultant, then you would expect to be assigned a PPC specialist to work with.
You may wonder, what does a PPC specialist do? What will your assigned PPC specialist be doing to ensure that your PPC campaigns see a positive return in revenue and a high ROI? Keep reading to find out.
In this blog, we will be looking into what a PPC specialist does and how they can help with your PPC advertising campaigns.
What is PPC marketing?
Before we can look at what a PPC specialist does, let's first briefly look at what PPC is.
Pay Per Click (PPC) is a form of digital advertising where the advertiser shows ads to people who would potentially be interested in their product or service. The unique part about PPC advertising is that the advertiser only pays if the potential customer clicks their ad.
When the user clicks on the advertiser's ad, they show a level of interest in the business. This means that PPC traffic can be of higher quality than some other forms of advertising.
It is also much more trackable because, within the PPC advertising interface, you get a whole host of data about where your ads have shown and to what kind of people.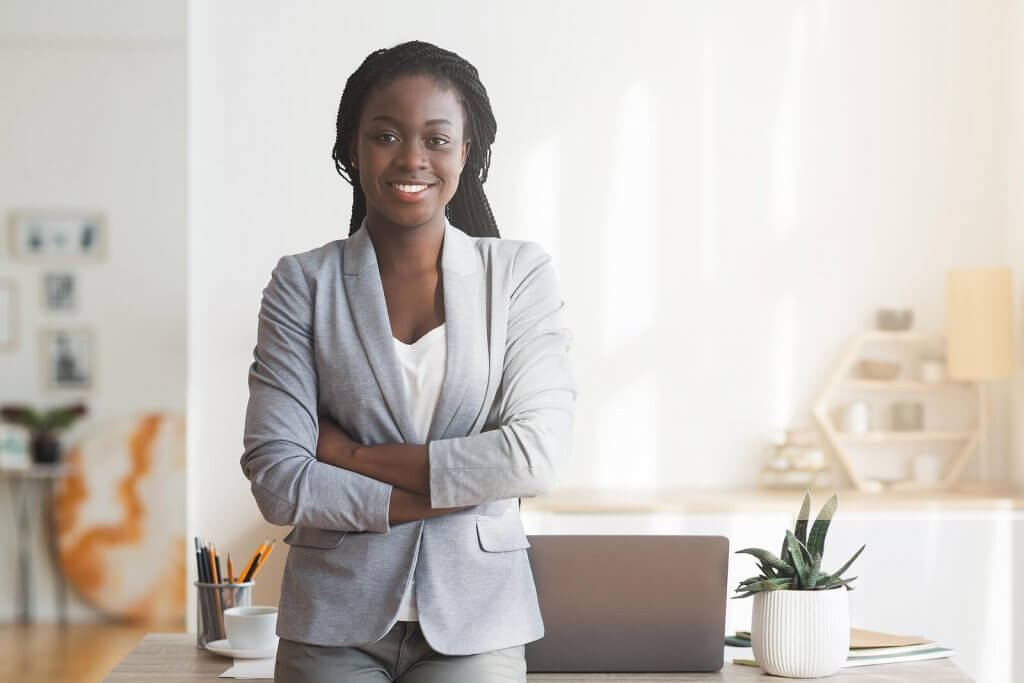 When most people talk about PPC, they're probably referring to text-based ads that you see on Google or Bing. But PPC isn't just limited to advertising on Google or Bing. You can run PPC ads on platforms like Amazon, YouTube, Facebook, Instagram, and Twitter.
PPC job titles
Like all jobs, PPC specialists come with different levels of expertise. The more junior members will be involved with the more day to day and hands-on PPC work. A more junior PPC member will do anything that can be templated and given to someone in the form of a task.
As PPC members become more experienced, they will tend to do more data analysis and drawing out learnings and recommendations from the data.
The more senior members of staff ae more involved with crafting a PPC strategy and liaising with the client to convey the performance of the PPC account so far.
There are several job titles that a PPC specialist can have. The exact job titles used and hierarchy that a PPC agency has will depend on the size of the PPC agency and how they have decided to structure their team.
In general, there are ten job titles that a PPC specialist can have, even though a PPC agency may not use all these job titles.
Here is a list of some of the job titles you will see in the PPC industry.
PPC Assistant
PPC Executive
Senior PPC Executive
PPC Analyst
Senior PPC Analyst
PPC Account Manager
Senior PPC Account Manager
PPC Manager
Senior PPC Manager
Head of PPC
PPC Director
PPC salaries
PPC salaries vary depending on how senior the PPC specialist is and where the PPC specialist is based. For example, if the PPC specialist is based in London, their salary may be higher than a PPC specialist with a similar level of experience based in Leeds.
The fact that a PPC specialist's salary will differ depending on where they are based in the UK means that it is difficult to convey what a PPC specialist earns accurately.
However, the below gives a rough indication as to how much a PPC specialist can expect to earn based on the number of years of experience that they have:

PPC specialist working hours
As PPC specialists work with business owners and marketing teams from other businesses, it is worthwhile for their hours of work to match most other businesses' hours of work. Therefore, most PPC specialists in the UK will work from around 9 am to 5 pm.
Some PPC agencies will offer flexible working hours and even part-time hours. It is rare to find a PPC specialist that is required to work on weekends.
What qualifications does a PPC specialist have?
Most PPC agencies or digital marketing agencies will require entry-level PPC specialists to have a degree. Often PPC agencies will be relaxed as to what subject the PPC specialist has studied. However, a degree in a subject such as marketing, programming or a business-related degree can be beneficial.
what does a PPC specialist do?
So now that you are a little more familiar with what is PPC, we can look at five things that a PPC specialist does and how they can help your business to improve its revenue and ROI.
Even though this blog covers five of the more important ways that a PPC specialist can help with your PPC advertising, there are many other things a good PPC specialist can do to increase your profits.
Here are some examples below.
Build a PPC strategy
A good PPC specialist won't just get cracking on your PPC account. First, they will create a PPC strategy that breaks down what needs to be done to grow your PPC advertising account and increase your profits.
To create a successful PPC strategy, the PPC specialist will first need to take time to understand your business, what you're trying to achieve with PPC advertising and what your PPC competitors are doing. Without identifying all of this, a PPC specialist can't create a good PPC strategy.
While the end goal of any PPC strategy is to increase sales, you may need to identify smaller goals that help you to get to your main goal. This could be increasing the number of relevant leads, obtaining newsletter signups or even getting people to download your whitepaper to build brand awareness.
Without a PPC strategy, you're likely to get a generic PPC campaign setup that won't perform very well compared with if your PPC specialist had taken the time to create a PPC strategy. As we go further into this blog, we'll see how the PPC strategy will guide everything that the campaigns setup involves from here onwards.
Keyword research
Once a PPC strategy has been identified, your PPC specialist will carry out keyword research identifying profitable keywords to target.
This is an important step as there can be keywords that seem relevant in the first instance but are too competitive or not likely to return a profit for your business.
For example, if you target designer watches, then 'cheap watches' may seem relevant in the first instance because the user is looking for a watch, which is something you sell. However, a user searching for this kind of keyword is most likely not going to buy from your business because they have indicated that they are looking for a cheap watch instead of a high-priced designer watch. When the PPC specialist creates a PPC strategy, this will become clear to them.
The type of research that is done will depend on the advertising platforms you're going to be advertising on.
If your PPC strategy states that you only want to run search campaigns on Google Ads and Microsoft Advertising, then the PPC specialist will likely start identifying keywords using the Google Keyword Planner tool. They may also choose to look at some of your main competitor's keywords using a competitor research tool like SEM rush, Spyfu and Adthena.
Suppose your PPC strategy has identified that you're going to be running Facebook ads or PPC advertising on another paid social advertising platform. In that case, the research will involve identifying the audiences that the specific advertising platform has that match as closely as possible to the target audience identified in your PPC strategy.
Ad copy creation
New ad copy will need to be created. This is what your customers will see when they search for your keywords. To create successful ad copy, your ads will need to be structured in a way that increases the clickthrough rate of your ads.
This includes adding your keywords into the ad copy and using all the ad extensions available that the advertising platform offers.  In addition to this, your ad copy needs to include USPs and messaging relevant to your business. This will be identified in your PPC strategy.
A good PPC specialist will be able to craft ad copy that includes all the best practices that increase the clickthrough rate of your ads and get in the USPs and messaging relevant to your business.
If your PPC strategy has identified that you should be running display ads, video ads or paid social ads, then this stage will also require making recommendations on the design of image or video ads.
Landing page optimisation
Selecting the right keywords and the right ad copy helps your business get traffic from the right kind of people. However, without a good landing page, you're likely to be paying for clicks that will not convert on your website.
A good PPC specialist will look at your landing pages to see if they are up to scratch and good enough to persuade the customer to complete the desired conversion action. The PPC specialist will be armed with the tactics that your competitors are using to convince the user to complete a conversion action when they completed the PPC strategy.
The PPC specialist will not necessarily be required to design and create the landing pages fully. It is up to the PPC specialist to give a good brief to the web designers so that they can create a design that brings the PPC specialist's vision to life. This will include the number of landing pages that need to be created, the messaging that the PPC specialist would like on each landing page and the general positioning of certain aspects of the landing page, such as contact forms and the main USP messages.
Manage your budget
One of the fundamentals of a PPC specialist's job is to manage your PPC advertising budget. On a top-level, this means making sure you spend your PPC budget and don't go too much over or under it.
Going a little deeper, managing your PPC budget means determining how the budget should be broken down and how much money should be put into each marketing channel. While creating your PPC strategy, your PPC specialist will determine how much of the budget should go into upper funnel advertising and how much of it should go into lower funnel advertising.
To be able to hit your PPC budgets on each PPC marketing platform adequately, your PPC specialist will need to be able to apply the right bid for each keyword or audience segment. This includes applying the right bid adjustment for whatever segments are offered in the specific advertising platform.
For example, on Google Ads, your PPC specialist would be looking at targeting and applying the right bid adjustment to each age group, gender, ad schedule, device, location and audience. Applying the right bids and bid adjustments for each keyword and segment will allow your PPC specialist to get the most out of your PPC budget.
Track performance and reporting
Reporting is an important and often overlooked part of the job that a PPC specialist does for your business. You should expect to receive a PPC report every month but ideally weekly. The beauty of PPC advertising is that you get a lot of performance data that can be used to optimise your advertising and further improve your returns.
A good PPC report will clearly show how your PPC campaigns are performing alongside your targets, where you're overachieving and where more work is required. It will be insightful enough for you to quickly see where you need to focus more on your efforts and come up with a plan of attack.
In addition to updating a report, your PPC specialist should help you to understand the data and advise you on what to do next.
A PPC specialist should be armed with the answers to any potential questions that you have on your reports. If they don't have the answer, they should be able to get the answers to you later.
Insights from a PPC specialist
Aside from running your PPC campaigns, a PPC specialist should be a specialist in the field of PPC digital marketing in general.
You have access to someone who knows their field inside and out. They're up to date on the latest techniques being used by businesses both in your niche and outside it.
PPC advertising changes every year. The techniques that worked a few years ago may not necessarily work any-more. As a business owner or marketing manager, it can be difficult to keep up to date with the changing PPC landscape. This is why you need a PPC specialist so that they can keep you up to date with new PPC advertising techniques.
Implement the latest in PPC advertising
A PPC specialist will make you aware of the new advertising features being made available by advertising platforms. As a PPC specialist is knee-deep in PPC campaigns, many new features become available.
If a new ad extension or ad format becomes available, then your PPC specialist should become aware of this and mention it to you.
Test test test
One way to get ahead with PC advertising is to be testing new features and techniques. A PPC specialist should constantly put together new things to test and monitor your existing tests to improve your PPC advertising performance.
Here are some tests that should be undertaken by a PPC specialist.
Landing pages
Ad copy messaging
Keywords
Bid strategies
Segments (such as age groups, audiences, locations etc.)
Wrapping up
The above mentioned eight things are just scratching the surface of what a PPC specialist does. These are the absolute basics to running a profitable PPC campaign that return a high return on ad spend.
If the PPC specialist you've either hired or have been allocated doesn't do one of these eight things, this should flag up warning signs. It may be time to either request that your PPC specialist does these things or get yourself a new PPC specialist.
---
Want a PPC specialist to work on your Paid Search or Google Shopping campaigns? Get in touch below and we'll call you back: