PPC Optimised Landing Pages
PPC is often focused on the ad copy, budget, and keywords, however, all of that is very focused on getting the ad displayed, seen and clicked on by a potential website visitor and customer. However, there is a second part to getting the user to convert, which is where PPC landing page optimisation comes in play.
Landing page quality and relevance to the keywords and ad is an essential factor when Google or any other search engine decides whether to display an ad or not or what should be its position among other paid advertisements.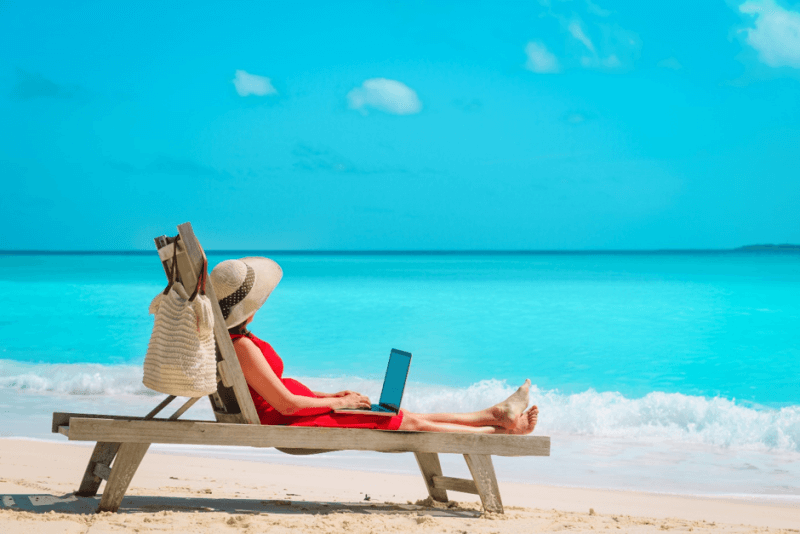 Therefore, it is crucial to optimise the landing pages associated with your paid ads.
We have assembled the key areas of improvement for your landing pages and the ways you can optimise them:
Website navigation
Once a user clicks on your ad, they will be taken to your website's landing page associated with the advertisement.
If your eCommerce website offers a variety of products, your business has multiple services, or your site has different newsletter subscription options or any other conversion types. It is essential that the user can easily navigate a path to conversion. This will ensure that the click results in return on the paid advertisement investment.
To optimise the navigation on the landing page, make sure that the page encompasses prominent and visible call to action (CTA) buttons.
This will ensure that the user does not get distracted, confused, or put off by any other overpowering information on your landing page.
In the ideal scenario, once landed on your landing page, the user can complete conversion in a few clicks, whether that would be a purchase, a subscription to your newsletter, downloading an e-book, or filling out a request for a quote form.
Landing page design
The website's design is a very subjective matter; however, it should be pleasant to look at and in a great working state.
Make sure all image and video files on the page are in good quality but also compressed to not hinder the website's loading speed. Moving images or video files might work wonders for a product or service types, especially for fashion and travel industries, however, be aware that too many flashy images might be overwhelming and distract a user from converting.
Organise your website layout in a way, that the path to conversion would be in the centre of attention and the primary thing on the page.
Remember, that the customer, who has been taken to your landing page has moved further down the sales funnel, therefore do not lose the opportunity of conversion just because of low-quality website design.
Landing page copy
The goal of the landing page's content is to convince the user to convert, this can include but is not exclusive to:
• Describe the qualities of your products
• Explain the benefits of your services
• List the features of the downloadable materials on your landing page
• Entice users to subscribe to your weekly newsletter by listing the unique information your business will provide
Make sure to include relevant keywords to the product or service advertised in the paid add associated with the landing page, and use language that calls for action, such as "Subscribe", "Sign up", "Order now", or "Buy while the stock lasts".
If you are using a form fill, make sure the form includes all the details you wish to obtain, such as an email address, phone number, or products the customer is interested in. Regarding form fills, it is essential to remember to be compliant with GDPR or any other data protection regulations.
Do not forget to optimise the above areas as well for mobile use, making sure that all calls to action are easily actionable, for example, clickable phone numbers.
Ensure that the landing page copy reflects the same messaging as the ad copy, so a user would not feel like they were taken to the wrong page, and therefore abandoned a potential purchase. Landing page copy should be highly relevant to the keyword you are bidding on.
Trust signals
You can also include trust signals, such as customer reviews, qualifications, or industry awards. This helps convince the user to convert, especially if they previously were not familiar with your brand.
Similarly, you can include trust signals in your landing page for payment security, accreditation certificates, as well as the contact information of your customer service, as all the above social proof will help reassure the potential customers and to showcase your credibility.
Live chat
Live chat is an extra feature you can include not to lose any potential customers solely because they had some questions or were unsure about certain aspects of your product or service but did not want to wait for an email response or spend time finding the answer themselves. A Live Chat is a great way to increase customer satisfaction, conversions and make your brand more trustworthy. Statistics show that websites with live chat benefit from a higher returning customer rate than sites without it.
If you would like Pepper PPC Agency's help auditing your landing pages to reassur
e they are in line with your advertisements and vice versa, get in touch now.