Pinterest is a content discovery platform with more than 300 million active monthly users, of which two million save Shopping Pins on their Pinterest boards every day. More than 200 billion pins have been added to Pinterest, and 98% of users say they have tried new ideas and discovered things on the platform.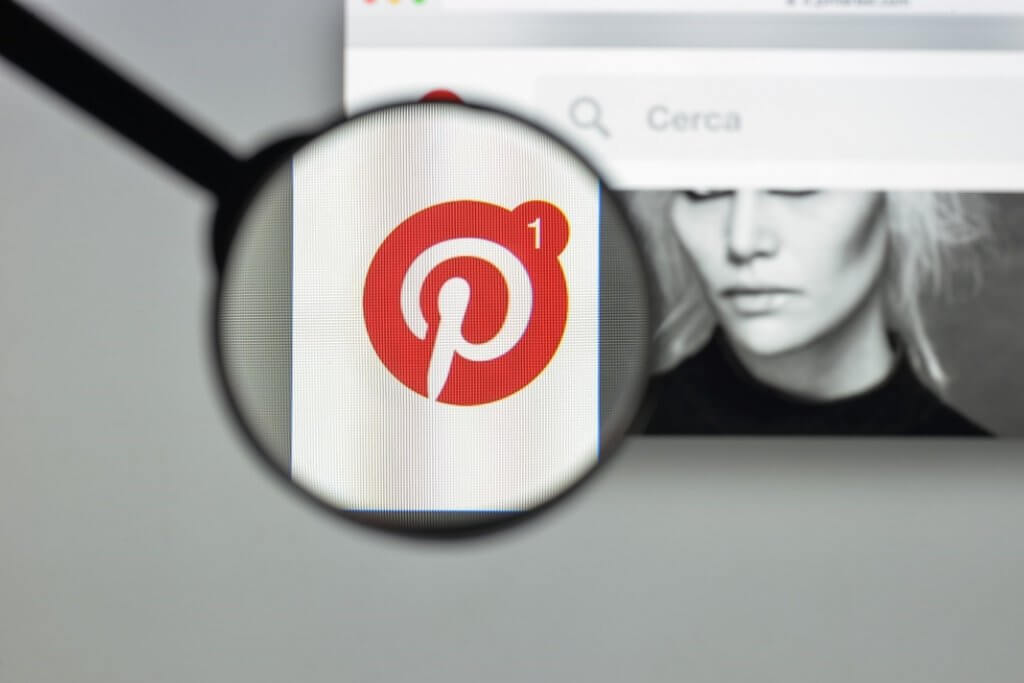 The total market value of Pinterest is estimated to be $18 billion. In terms of the UK Pinterest usage, the age range most likely to use Pinterest is 18 to 24 year-olds. A survey conducted by We Are Flint found that 45% of the surveyed female internet users in the UK used Pinterest, as opposed to 27% of the male respondents.
These statistics should be quite telling to imagine the potential target audience that Pinterest offers to advertisers, making Pinterest marketing a great investment. Brands are seeing the benefit of Pinterest marketing and are using Pinterest advertising to drive awareness, new leads, and conversions.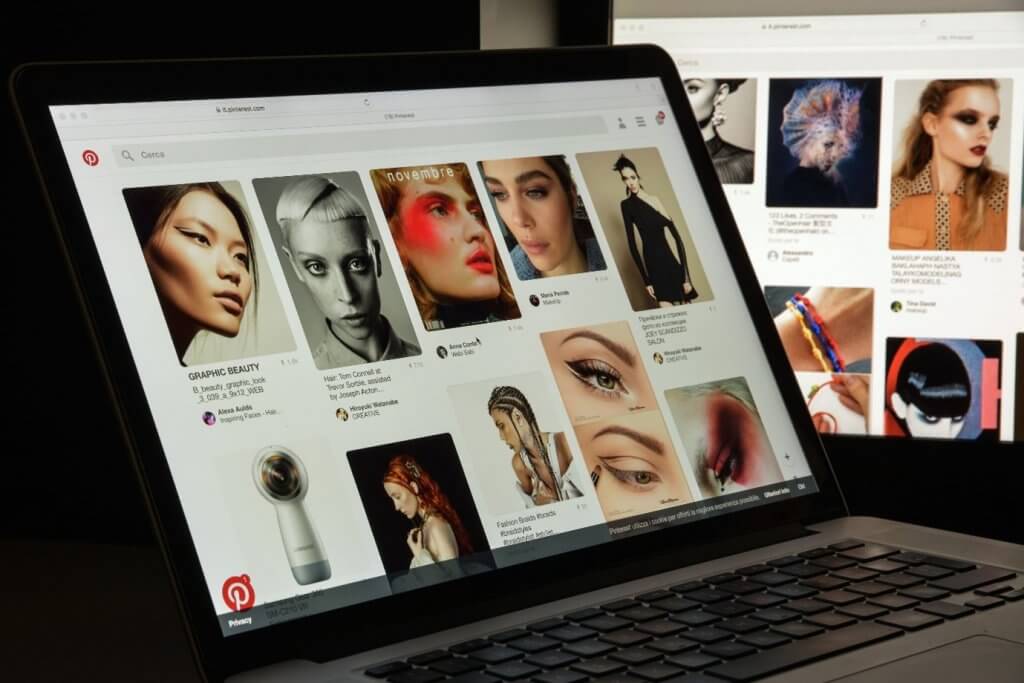 Advertise on Pinterest – create an account and install Pinterest Tags
To get started with Pinterest Ads, you will need to create a business Pinterest account and install Pinterest Tags. The latter will enable you to track actions taken on your site after interacting with your Pinterest ads.
The actions include:
Searches
Sign-ups
Check-outs
Now you can move on to ads.pinterest.com to start creating your campaign. You will be asked to choose from one of the following campaign goals:
Build awareness – Brand awareness
Build awareness – Video views
Drive consideration – Traffic
Drive consideration – App install
With brand awareness and video view goals, you will pay for exposure for every 1000 impressions/views.
For traffic and app installs you will be paying for each click or app download.
Now that you have a goal to work towards and a way to measure it, you can set a campaign budget – daily and lifetime spend in USD.
Next step is creating ad groups, which will have their set budget, running period, and targets. Ad groups will contain relevant advertisements.
Lastly, you can choose the characteristics of your target audience:
Gender
Age
Language
Location
Device
You can place ads either on the Browse or Search section of the platform.
Now you are ready to create ad copy. Let's have a closer look at the different ad types you can use.
Promoted pins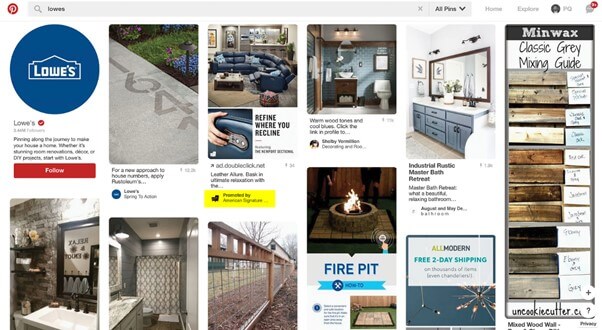 Example of a Promoted Pin
Promoted pins appear in the search results exactly as organic pins would, apart from having a "Promoted" label. The promoted pins are designed to reach a broader and bigger audience; however, otherwise, they operate precisely as normal pins. One advantage is that once the Promoted pin is shared, it loses the Promoted label.
There are certain specifications to follow with Promoted Pins:
Use PNG or JPEG files up to 32MB.
The image aspect ratio should not exceed 2:3 or 1000:1500 pixels.
Ad title has a 100-character capacity.
Ad description stretches to 500 characters; however, a 50-60 first character excerpt will show on people's feeds.
One-tap Pins
One-tap pin advertisements visually appear the same way as Promoted Pins; however, once the user clicks on the pin, on if viewed from desktop, a new tab with the advertised website will open. On mobile, the website will load at the bottom of the pin.
However, it is important to note, that advertisers will be charged for each click regardless of whether the user scrolled down to see the website or clicked on the opened tab or not.
Due to the higher click-through rate not always meaning that the website gets viewed, One-tap pin click prices are lower than Promoted pin prices.
Promoted Carousels
Promoted Carousel ads were introduced in 2018. This ad format enables you to display up to five images, that users can scroll horizontally. The image carousel enables brands to display different aspects and qualities of their products or services. This may lead to increased user interest in the product and an increased click-through rate.
The way promoted carousel works is by displaying five images, one at a time. Each pin card can include a different description, title, image, and landing page.
The promoted carousel pins are displayed the same way as organic pins. This type of promoted pins is especially effective for brands looking to display different colours, models, or designs of a product.
Promoted Video Pins
Video advertisements appear the same as organic video pins. Videos are a very effective way to advertise your products, as they are attention-grabbing and can showcase more product features and benefits than the product description may portray.
Video advertisement specifications:
Use an mp4, mov or m4v format.
The video must be between 4 seconds and 15 minutes long.
Video file should not exceed 2GB.
Recommended video aspects are 1:1, 9:16, 2:3.
Title and description character count same as for Promoted Pins.
Promoted App Pins
Pinterest statistics show that 80% of users browse the platform on mobile devices. The platform disposes of a mobile app, available for iOS and Android devices.
When an advertiser uses the Promoted App Pins feature, users can install their mobile application directly to their mobile phones.
This is a great way to get your business discovered and increase brand awareness.
Buyable Pins
Buyable pins are also called "Shop the Look Pins". The advertiser places an image pin; however, one or more clothing items, accessories, interior objects, or any other products have a white dot marked on them.
When a user clicks on the dot, they can shop each of the items. If a user is willing to purchase the item, they can click through to your website and buy it.
Statistics show that 83% of Pinterest's weekly users have purchased something from a brand seen on Pinterest.
Story Pins
Story pins give advertisers room to display up to 20 pages of images, text, and several links as well. To make a successful story pin advertisement, aim to inspire users to try your product or idea. Providing value will keep users engaged, therefore make use of the description field for each image, as well as choose pictures that will attract attention.
If you have a project in mind and would like us to help deliver it, get in touch today.